Mimi's Pantry is a proud affiliate agency of Happy Bottoms.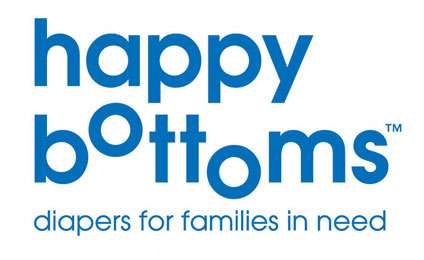 Enrollment Hours
Monday  4:30 - 6:00 PM
Wednesday  10:30 AM - 12:00PM
1st and 3rd Saturday  10:30 AM - 12:00 PM
You may enroll any eligible child under the age of 4 years old.  Each agency provides 50 diapers or 30 pull-ups; 6 time limit on pull-ups.  Distribution is 1 time per month for 3 years OR until the child is 4 years old.
You will need the following to enroll:
ID for yourself (photo ID, passport, driver's license)
ID for your baby (Medicaid card, birth certificate, shot record, passport)
Proof of financial  eligibility (Medicaid cards, food stamps card, WIC folder, paystubs or other proof of income)
Contact Mimi's Pantry at 816-735-0220 or by email info@mimispantrykc.org for more information.